Digital Vs MainStream: The difference between coverage of Israeel escalation.
IPRI and G5iO have analyzed 300+ headlines of NYT and The Guardian where they've reported Israeel escalation.
Let's take a detailed look at the difference between the point of view shown on Mainstream and sentiments found on Digital Media about certain topics. This mapping shows the coverage bias during the recent Israel Palestine escalation. It also displays a disconnect between mainstream and digital media.
The data samples were taken from the following platforms:
1. Google trends
2. Twitter
3. 320 Headlines from the NYT and The Guardian (UK). Date: 8th to 23rd May 21
So here we have the results:
Data samples were taken from the 320 articles published in NewYork Times and The Guardian in 14 days: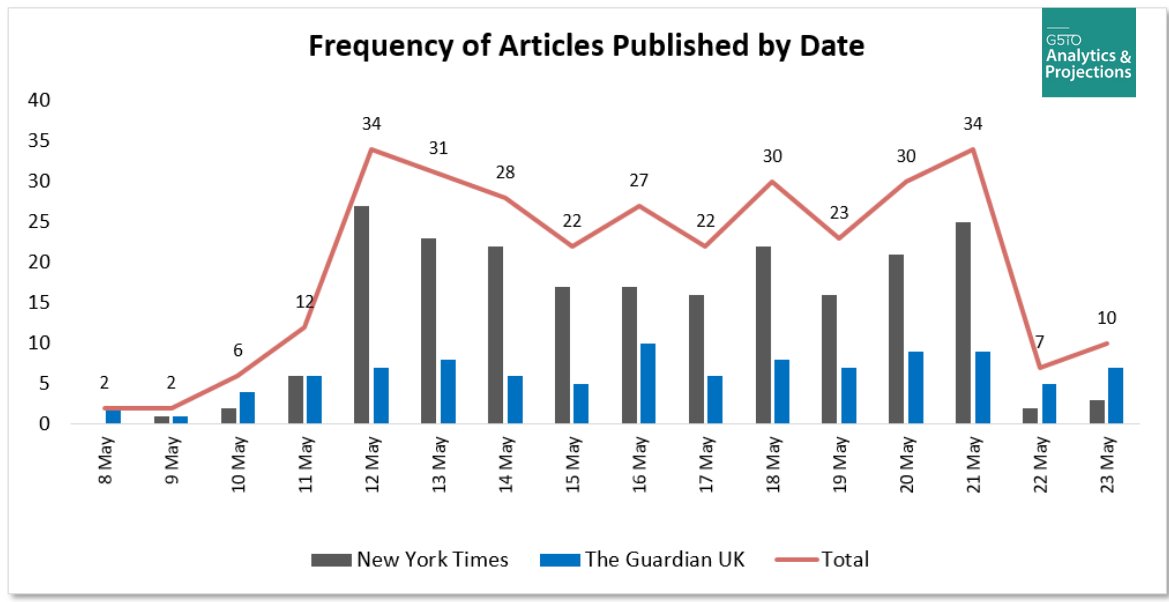 After analyzing the  articles published on these platforms, here are the results: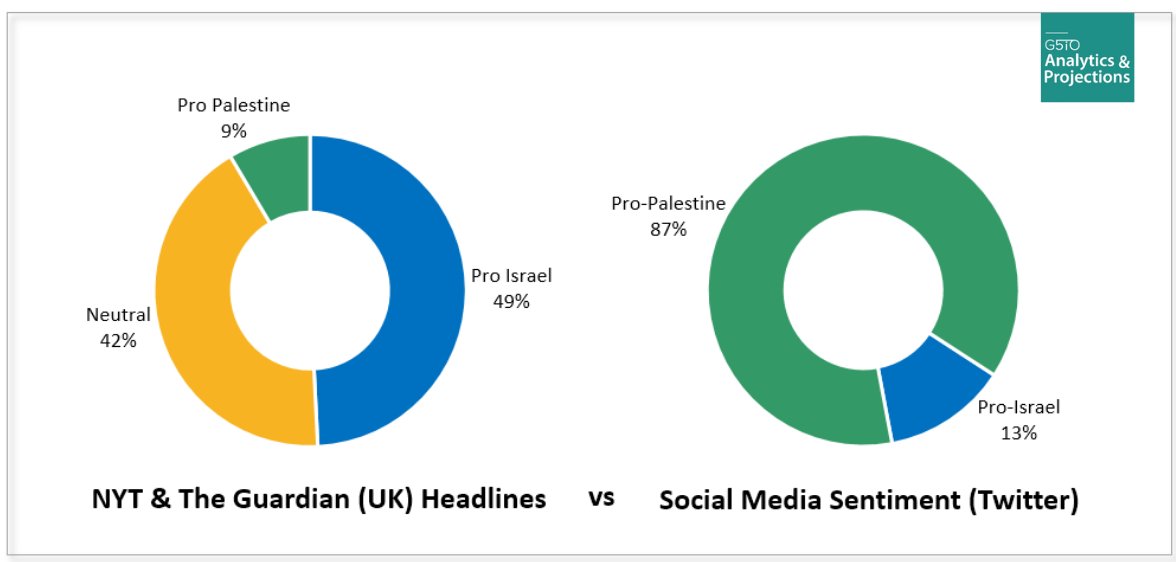 As you can see in the data shown above that there is a clear difference. The mainstream media chose to side with a certain narrative that supported Israeel while the majority on social media has shown support for Palestine.
Let us explain these figures for you:
NewYork Times and The Guardian Headlines; 42% were neutral, 49% were pro-Israeel while only 9% were pro Palestine.
Whereas on social media, 87% of the sentiment was siding with Palestine and 13% remained with Israeel.
Another example of a clear bias when it comes to report about Israeel: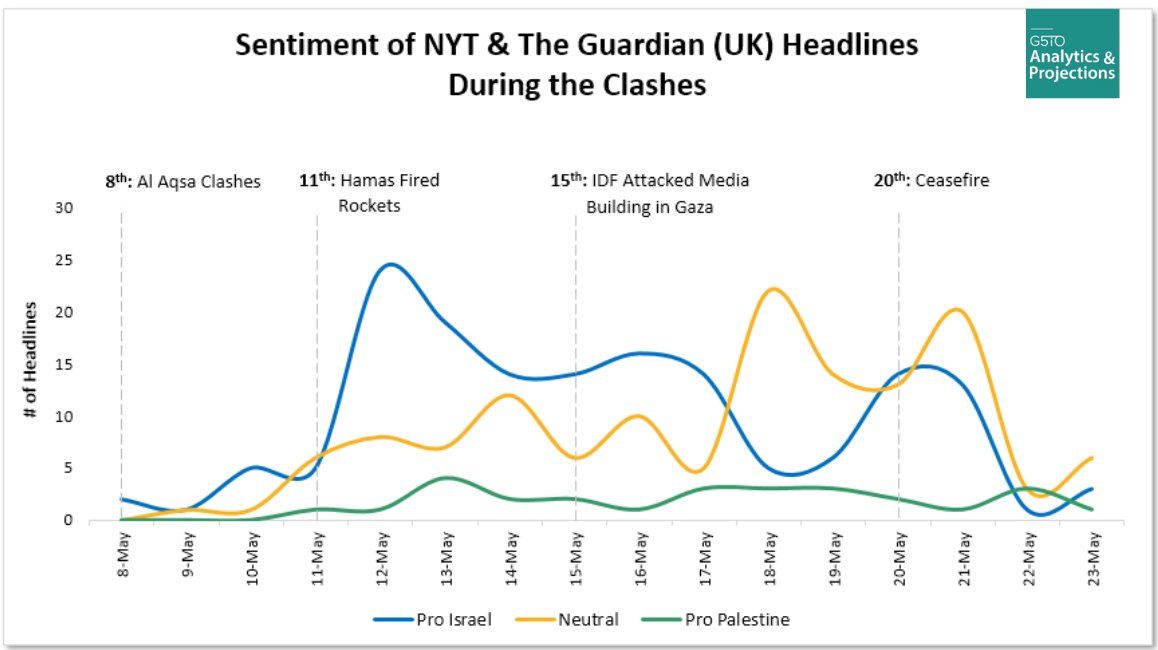 The headlines at both, NewYork Times and The Guardian have shown that they tried to stay neutral when Israeel was clearly at fault and then they have clearly supported the narrative of the same side.
And this is how they have been changing their reporting in the same direction as the US policy: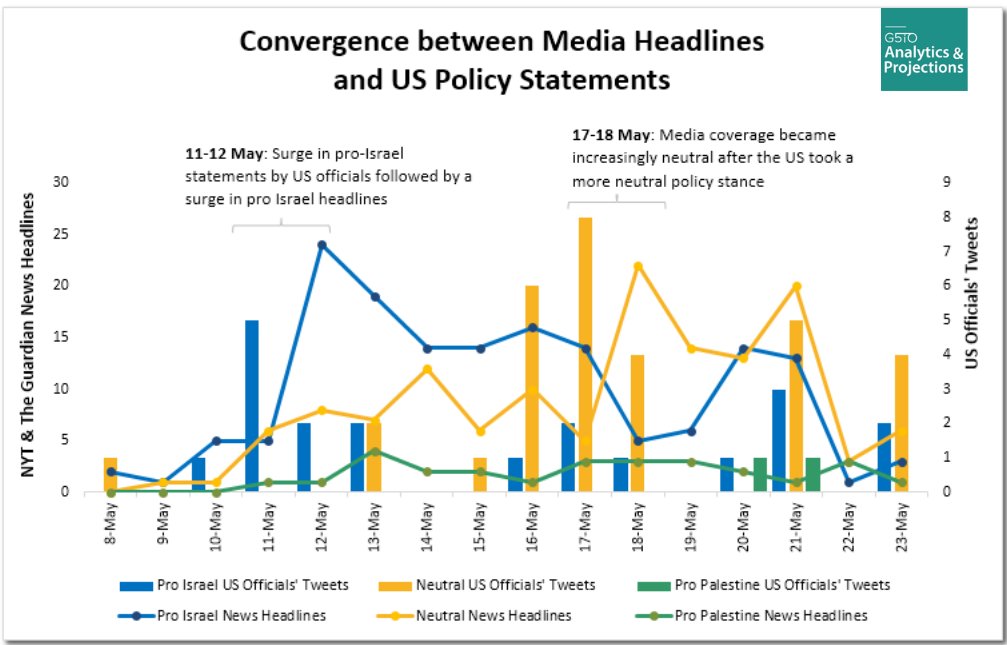 While on the other hand, social media has been demonstrating something completely the opposite: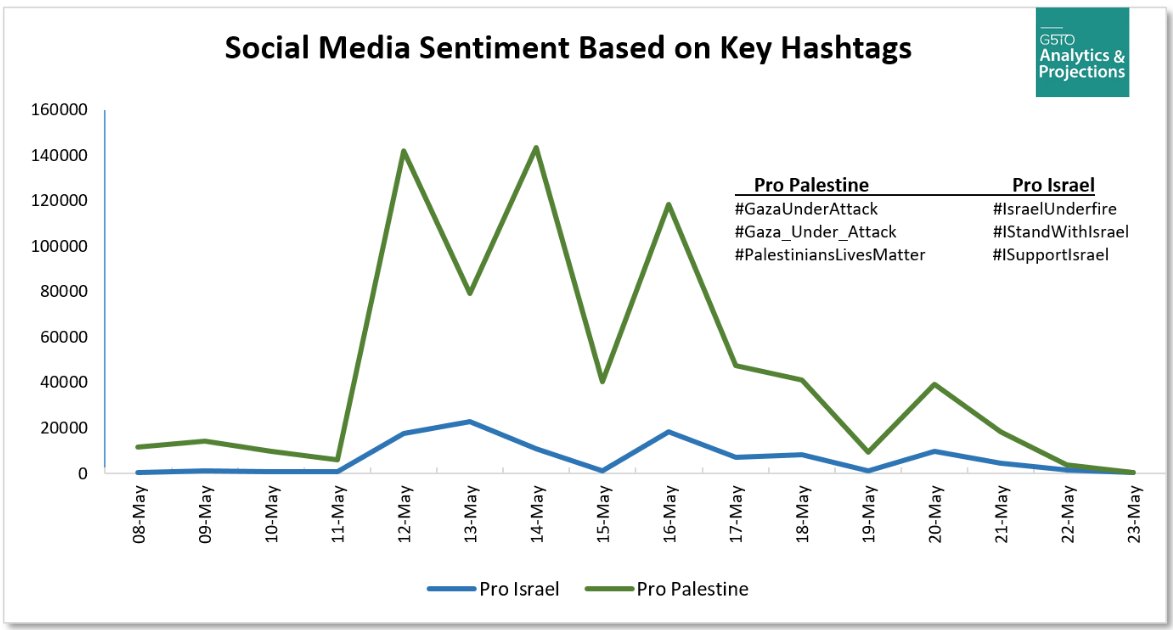 Here is the full report that further explains it:
Check this too: IPRI Takes A Spot In The List Of BEST Think Tanks In The World.
Facebook Comments
comments