Action on Fake News – Asad Kharral fined Rs 5 Lac and asked to apologize onair
The anchorperson of Bol News Asad Kharral has been fined Rs 500,000 for airing Fake News.
He has been directed to submit the fine and apologize on air.
Minister of food Mr. Samiullah Chaudhry had filed a complaint in PEMRA
Pay a fine of half a million rupees and apologize on-air – Asad Kharral has been asked by PEMRA
Here is a copy of the order issued by PEMRA to Asad Kharral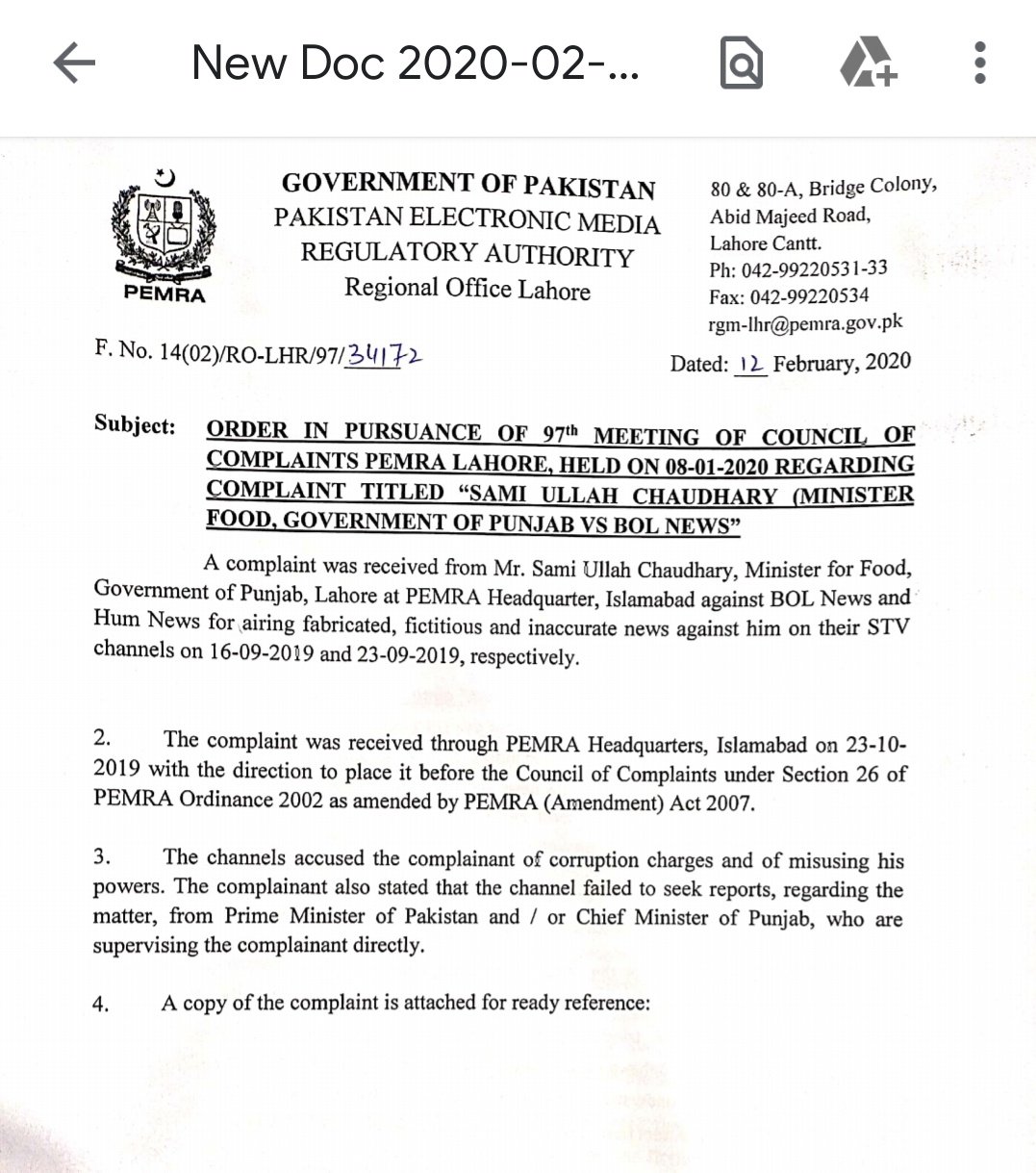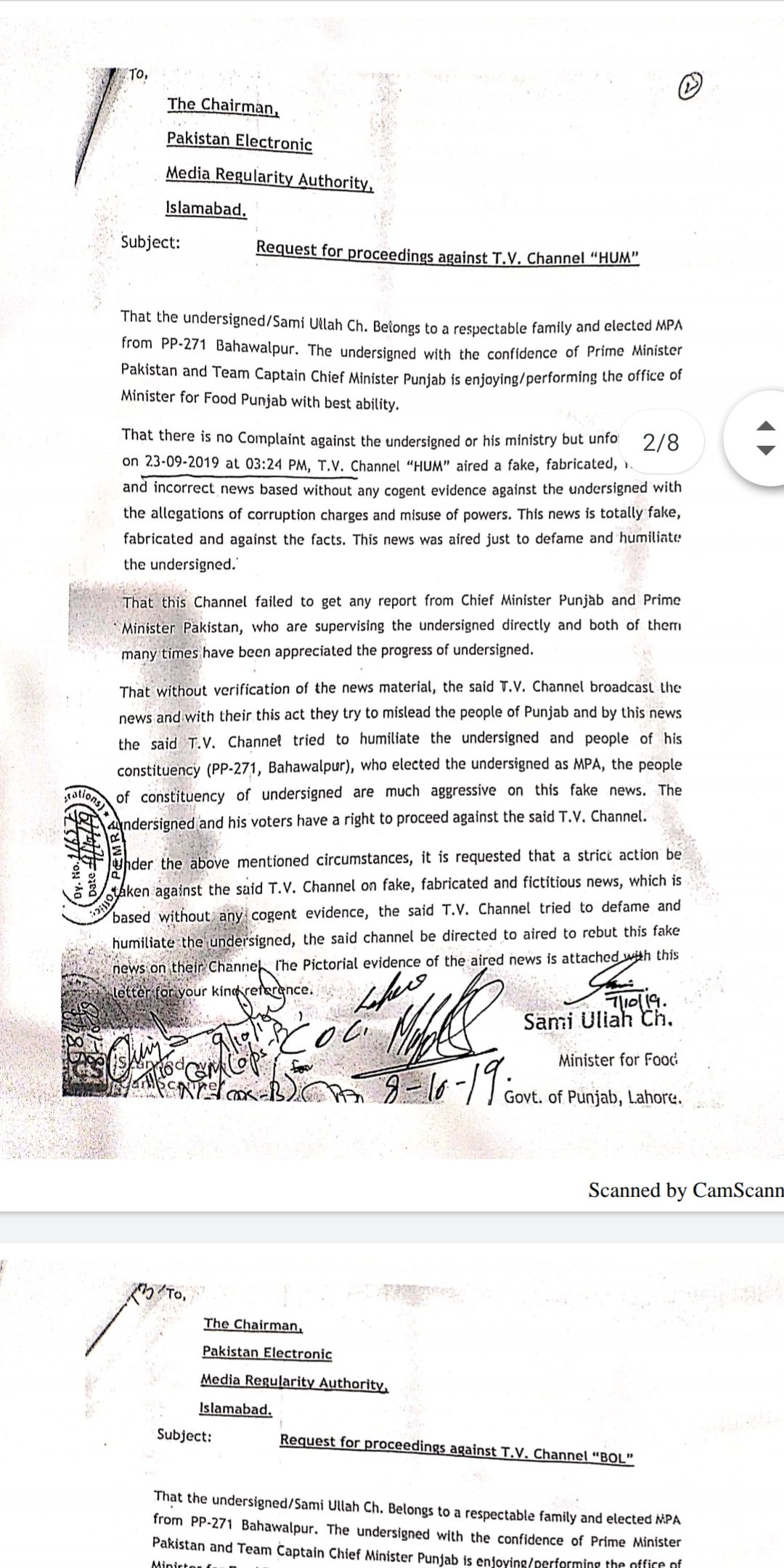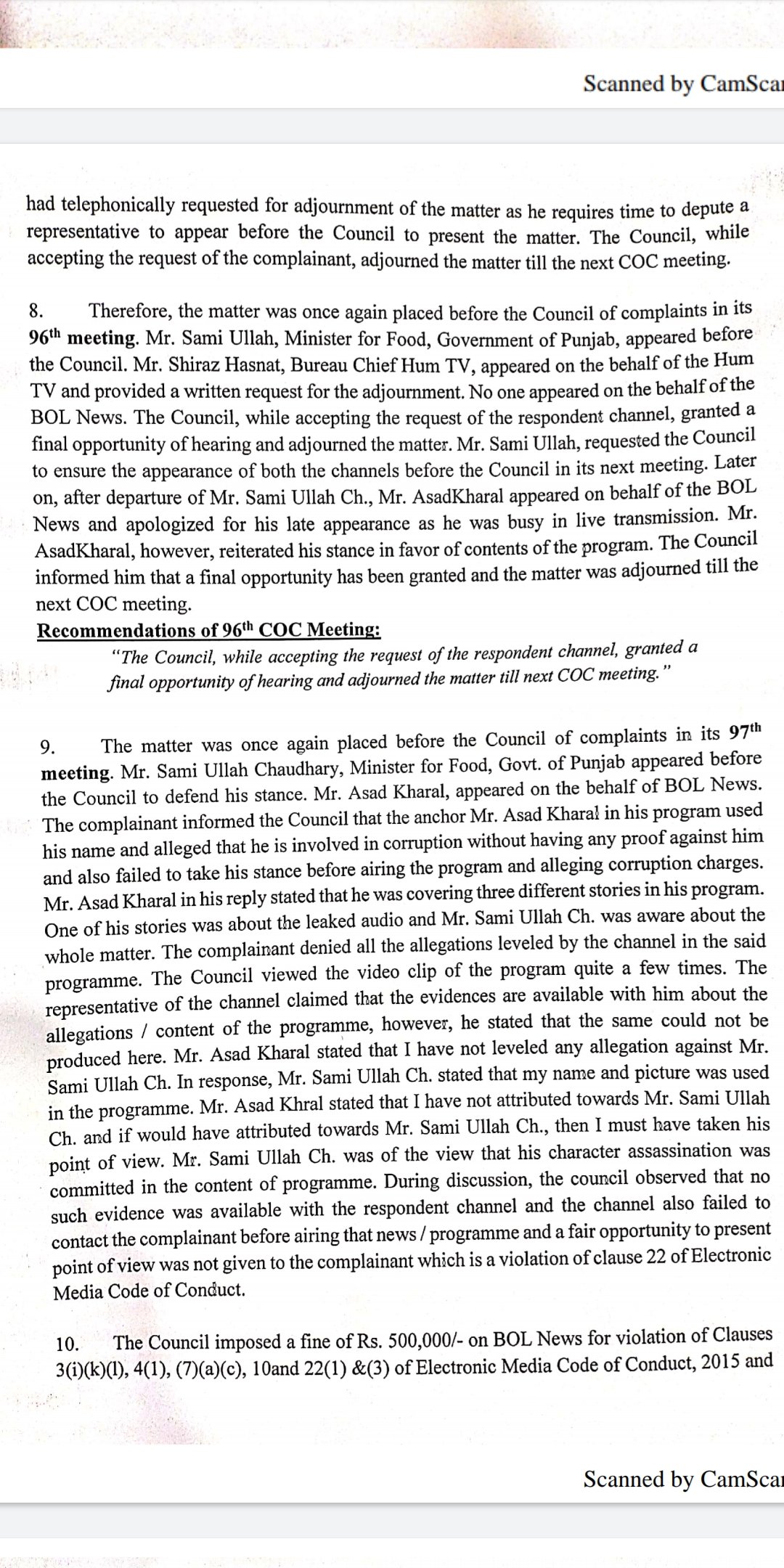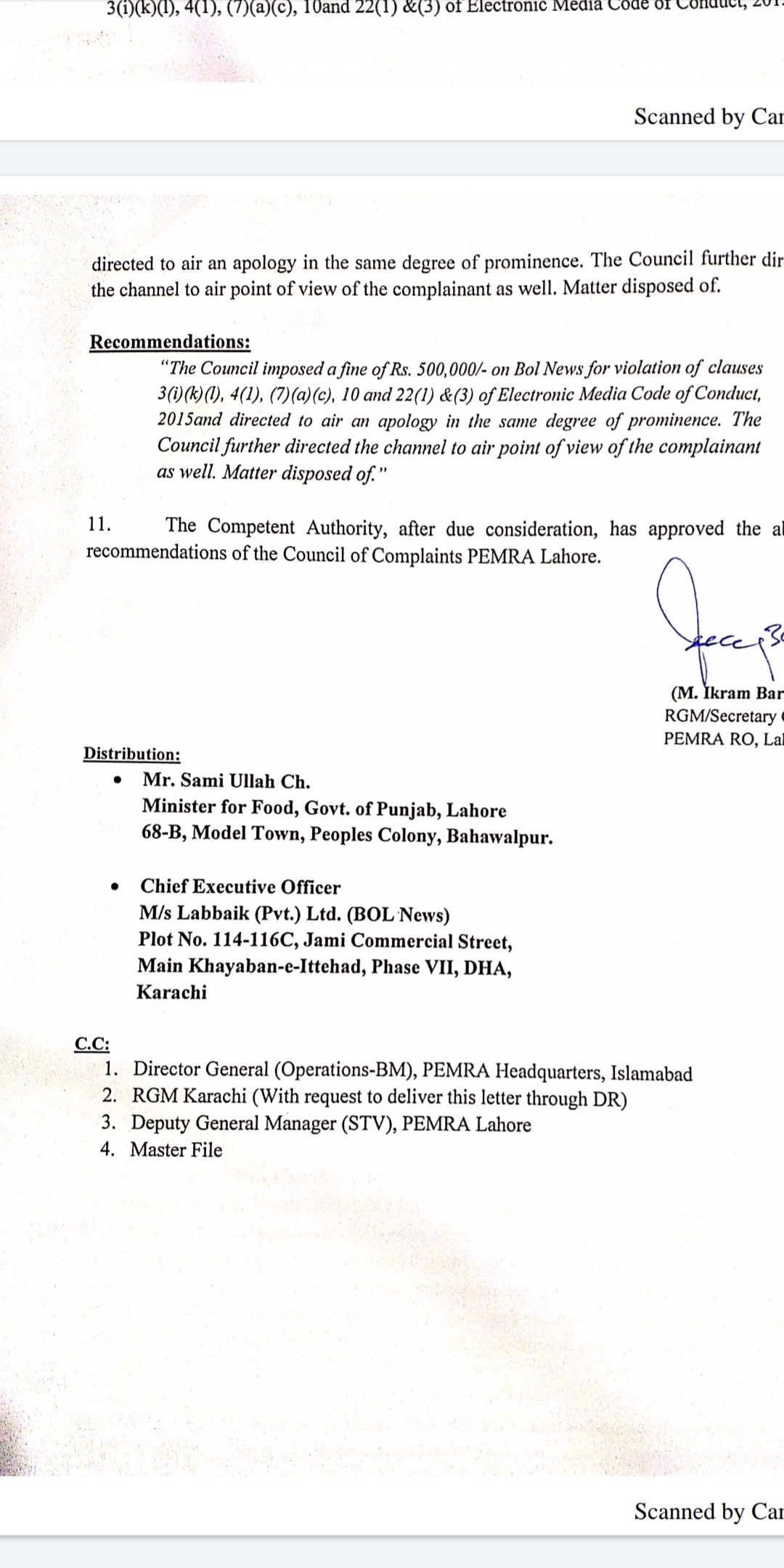 Check this too: Patwari System is not coming back – Fake News Busted 
The Govt of PTI has been under an immense attack of fake news from the mainstream media. Most of the fake news and officially rebutted by the Govt and some of them go unnoticed.
Asad Kharral, an anchorperson on Bol News, broke fake news about the minister of food for Govt of Punjab, Sami Ullah Chaudhry. But this time, the fake news was not only rebutted by he goes for proper legal action.
He filed a complaint at PEMRA (Pakistan Election Media Regulatory Authority) and Asad Kharral has now been asked to apologize live on TV and pay a fine of Rs 5 million.
Facebook Comments
comments