This is how Illegal Migration is a threat to the Pakistani youth.
Illegal migration especially from central Punjab and parts of KPK is one of the important human rights issues.
The process of illegal migration has not only risks to the life and health of the migrants but also has diplomatic challenges for the country.
Agents may present a dreamy picture to migrants but illegal migration is a brutal process and there is no guaranteed success.
If reached against all odds, migrants face several challenges in the host countries.
There is a need to highlight the dangers and risks involved in illegal migration so that more young boys can be saved from this vicious process.
The Major Reasons for Illegal Migration:
The economic factor is one of the major factors inspiring youth to move illegally out of the country. There are better economic conditions and pays in Europe.
The social factor is another factor that instigates youth's desire to go to Europe. In our society, going to Europe does not elevate one's economic status but also his social status. Due to stringent and tough visa processes to reach Europe legally, many find it easier to reach illegally.
The Main Areas of Origin and Routes
Sialkot, Gujrat, Gujranwala, Mandi Bahauddin, and some parts of KPK are major areas from where young boys start their journeys to illegally reach Europe. There are proper networks in these areas involving human traffickers, smugglers, agents, facilitators, and transporters. There were three major routes that the Pakistani migrant network are using to send people to Europe:
1. Pakistan-Iran-Turkey-Greece-Spain (most popularly successful route).
2. Pakistan-Ukraine or Russia-Eastern Europe- Western Europe,
3. Pakistan-Middle East-West Africa-Spain (only a few opt for this).
The Dangers of Illegal Migration
Liked it? Check these too.
There is a great risk attached to the life and health of those trying to cross borders. They are often killed by harsh conditions of travel, by security officials, and sometimes become disabled. Corruption and extortion are involved in the whole process. The agents or Dunkers are mainly interested in making money and they don't care about the lives and health of migrants Some are often dumped and lat behind upon the bad health conditions in the makeshift camps and detention centers is harsh "Living conditions in those camps are so bad that they can be termed as a jail. 
The whole process of illegal modem slavery is where individuals are caught and money is extorted from their families to release them. Once released, they often get caught again by authorities to extort more money. Due to the uncertainty of the process, the whereabouts of the illegal migrants are often unknown to their families for a long period of time. During this period it is Psychologically hard for families to wait for their loved ones. The mental health of those left behind such as children, parents, and wives get suffered a lot due to emotional stress, and domestic and societal issues.
The Consequences of Illegal immigration.
The illegal migrants bring bad repute to the countries of their origin. The diplomatic relations of the countries become fraught due to these issues. For example, illegal migrants are a major issue in the bilateral relations between Pakistan and Greece. The issue also causes a decreased value of Pakistani passports and the credibility of our citizens.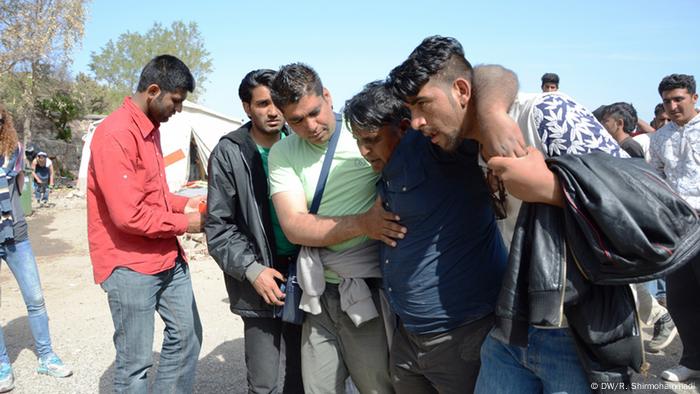 Illegal migrants also bring difficulties for genuine visa applicants. These migrants often avail tourist visas of Turkey, Dubill Morocco, Nigeria, and Senegal from where they illegally enter into Europe. The misuse of such visa facilities from these countries results in a more stringent and difficult visa process for genuine visa applicants. There is a visa-on-arrival arrangement with Nigeria and Mauritania which is being misused by the human traffickers. Continuous misuse of the facility can end this arrangement.
Same illegal migrants often malign Pakistan to avail asylum upon their arrival in the host countries. They present bad law and order situations, religious intolerance, political instability, and the threat of murder among others. Once some migrants are settled and get a somewhat reasonable job, start earning, and then send remittances to their family that helps in uplifting the social and the economic status of their families.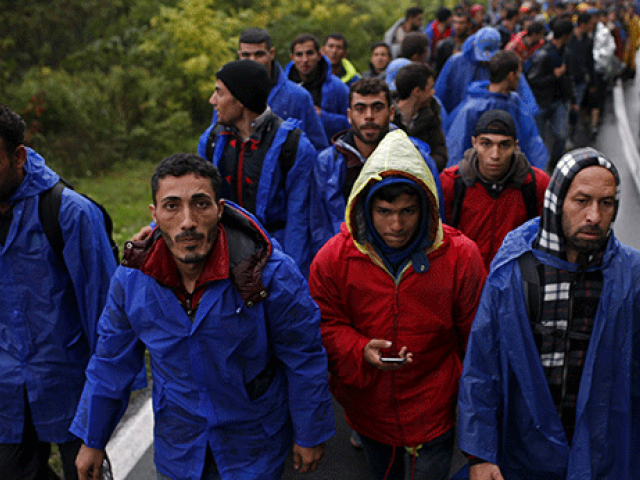 Due to being illegal, the migrants are being exploited and abused by their employers or by traffickers because they can't resist or take any legal action against their employers and traffickers.
Young people are presented a dreamy picture of a better life in Europe by the human smugglers to convince them to embark upon the journey to Europe. Since the entire process is not regular, the illegal migrants are bound to suffer mentally and physically.
What should be done to stop it?
The process of human trafficking is illegal and involves several hazards. This damages country's name and repute and bring diplomatic difficulties. The concerned authorities and civil society should play their role in creating and raising awareness against the dangers and consequences of illegal migration. The law enforcement agencies should also take strict action against the networks of human smugglers and bring them to face the laws.
Leave a comment below and let us know what you think about it. 
Facebook Comments
comments