Indian Propaganda Against Pakistan Massively Increased After Election-2018
Islamabad Policy Research Institute's analysis of the social media shows the main targets of Indian Propaganda against Pakistan:
• Campaign against Pakistan Army
• Sabotaging CPEC – Asim Bajwa
• Stroking Civil unrest in Pakistan
• Propaganda on Kashmir
Indian Propaganda against Pakistan was given a major boost after the general election of 2018
Here is what the Institute of policy research shows:
Timeline in text format:
Oct 2020: 
Fake News of Civil War in Karachi
Articles on FATF
May-August 2020:
Attempts to Sabotage the Afghan Peace Process
Aug-October 2020:
A well-coordinated effort against Gen (R) Asim Saleem Bajwa (Chairman CPEC Authority)
2019:
Attempts to isolate Pakistan globally.
Propaganda on Kashmir
Fake news of Balakot Air Strike in Feb 2019
2018-2020:
Propaganda on Balochistan and Sindh.
Coordinated Campaign against Prime Minister Imran Khan in Indian and international media
This is how Indians were spreading blatant fake news about Pakistan:
From India Today: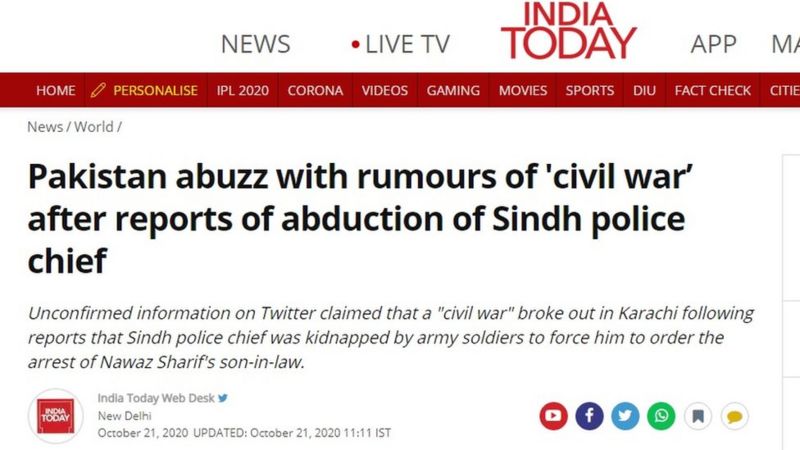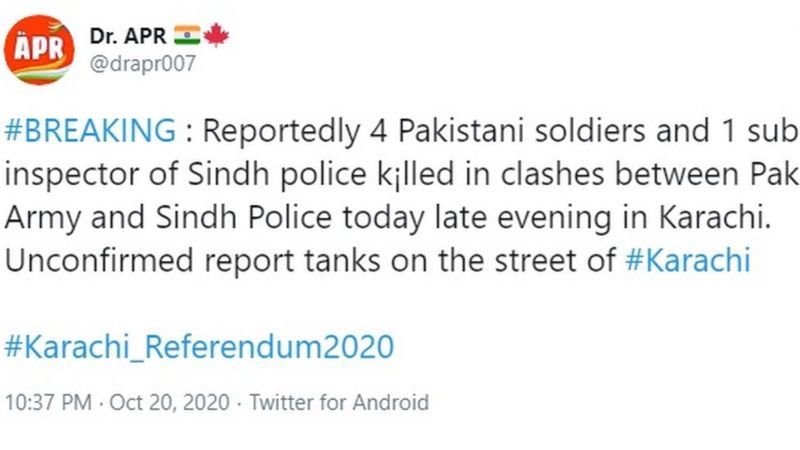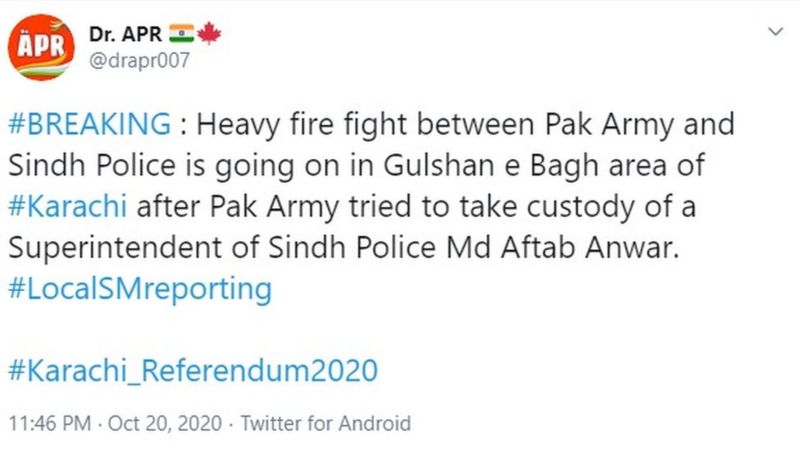 Not only random, but verified Indian accounts were seen spreading fake news: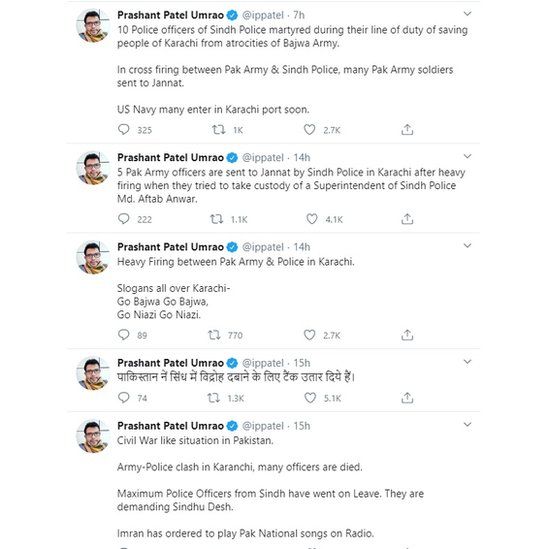 Many people responded to Prashant Patel's tweets by jokingly exaggerating them.
"I am here in Karachi and we sent a signal to Batman all night but he did not come," wrote one user, Mehwish. We were all so angry that all of a sudden Captain America came to our rescue. Then we saw that Batman was fighting on the side of the opponents.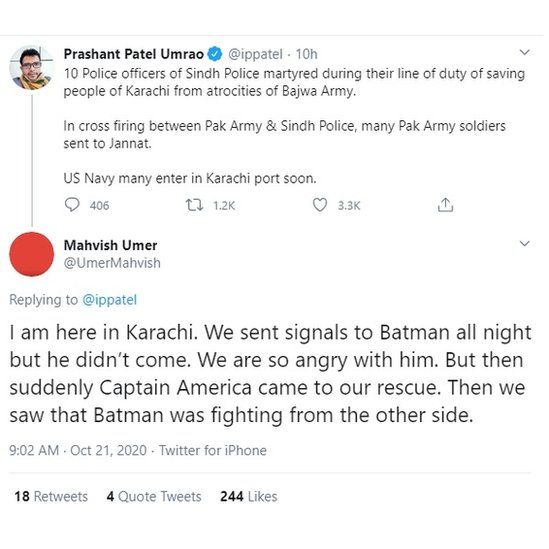 The same thing happened on Wednesday when several Indian news channels and news websites ran similar news and in the headlines expressed concern over the 'possibility of civil war in Pakistan' and wrote that 'Pakistan Army has destroyed all of Karachi. Police stations have been seized.
These included Twitter accounts of Zee News, India Today, CNN18 and many others that have been verified on Twitter.
These media houses are not doing any journalism but having fun instead: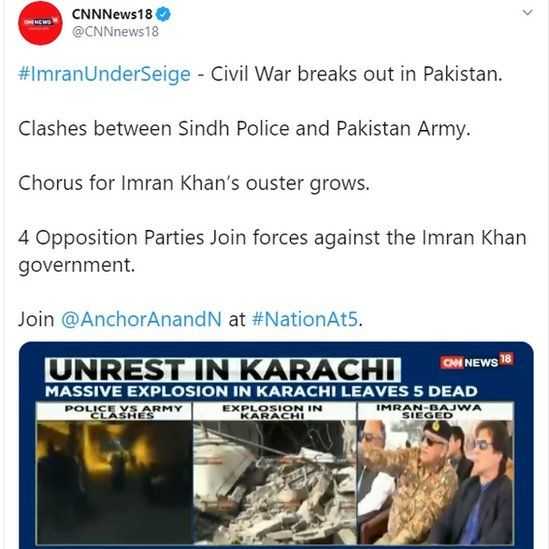 These images were taken from a story published on BBC where they've talked about fake news from the Indian side.
Facebook Comments
comments