PTI Govt launches Sehat Card – Complete details and guide.
Prime minister of Pakistan Imran Khan has launched the flagship program of Sehat Card. The card is also known as Insaf Health Card.
Let's take a detailed look at this Sehat Card, we will discuss everything you need to know about it.
What does this card mean:
The Sehat Card was first launched by the PTI-Led KP Govt. The cardholders were able to get free treatment for up to 520,000 Rupees.
Now the recent launch by the prime minister Imran Khan will enable the cardholder to get a treatment of up to 720,000 rupees.
How will it work?
For everyone who has the Sehat Card, will visit any Govt hospital or a private one which was attached to this card. The total bill of the hospital will be deducted from the card.
The cardholder can get treatment of up to 720,000 rupees.
Which decreases are covered?
All of the major deceases to be covered in #SehatSahulatProgramme pic.twitter.com/DY1yob3n2u

— Health Department Punjab (@HealthPunjabGov) February 4, 2019
The treatment of almost all major diseases is covered in this card. The users will not have to worry about the money while getting treated or even getting a surgical operation.
Hospitals:
The best thing about Sehat Card is that not only the government/public hospitals but the private ones will also cover you. If you find that the Govt hospitals do not have enough space or the facilities according to your needs, you can visit any private hospital that is associated with this card.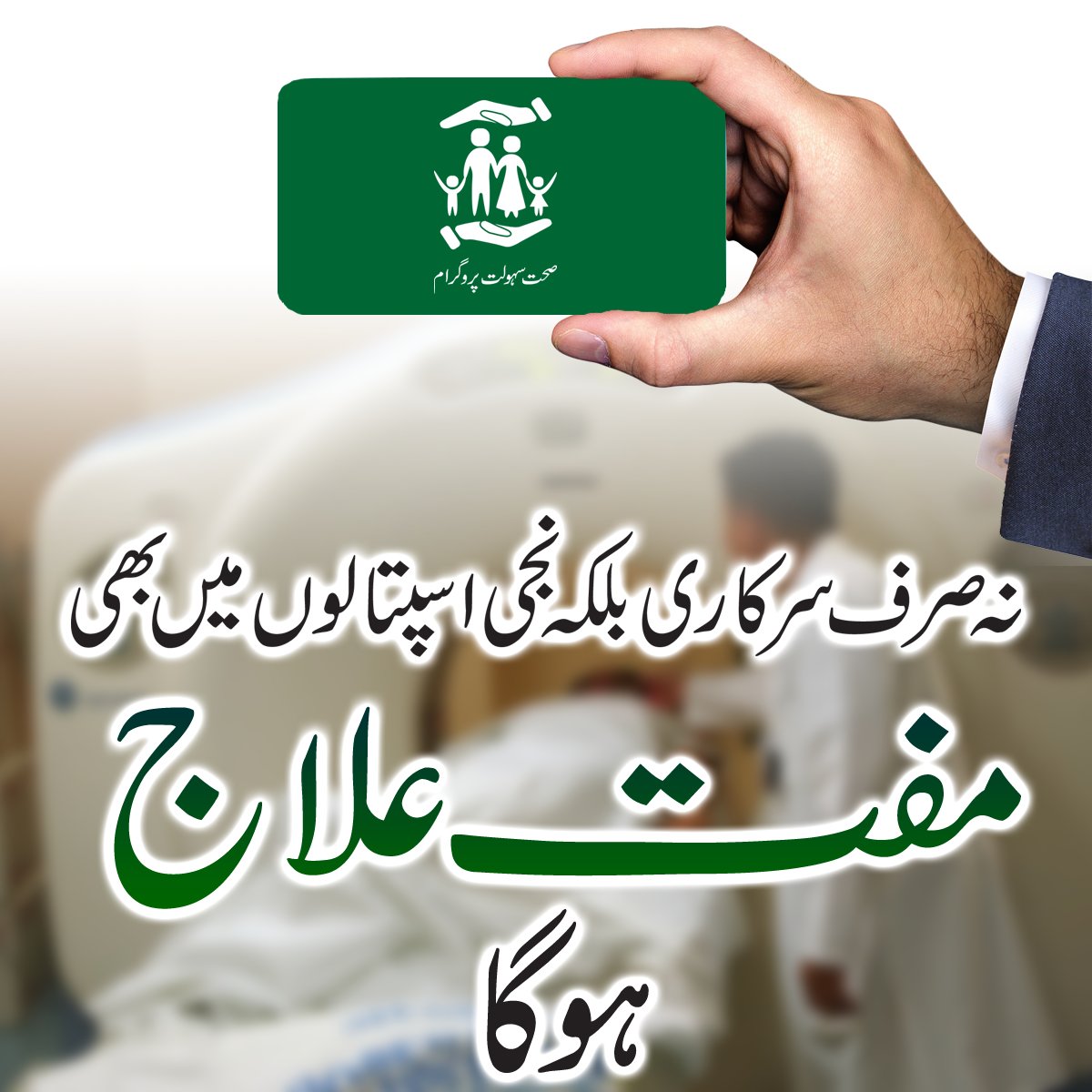 Who is eligible and how to apply?
You won't have to get yourself registered anywhere to get this card. There was a national poverty survey by the Govt of Pakistan.
Anyone who falls under 32.5 rating, will get this card under an automatic system. The survey is under process.
How many people will get the card?
According to the official stats, almost 15 million families [80 million people] will be getting this facility.
Final thoughts:
This is going to be a breakthrough once this rolls out nationwide. This is being launched in Islamabad from today and it will spread nationwide shortly.
Poor will get a major relief in their lives as most of their money is spent on treatment. It will be a blessing for those who don't get treated at all because of no money.
Facebook Comments
comments