Suicide Bombings in Pakistan (1995-2020) Interactive Dashboard
IPRI (Islamabad Policy Research Institute has launched an interactive dashboard for the statistics of Suicide Bombings in Pakistan.
It shows the data for the suicide attacks in Pakistan from 1995 to 2020.
The dashboard can be accessed by clicking here.
An overview of the Interactive Dashboard: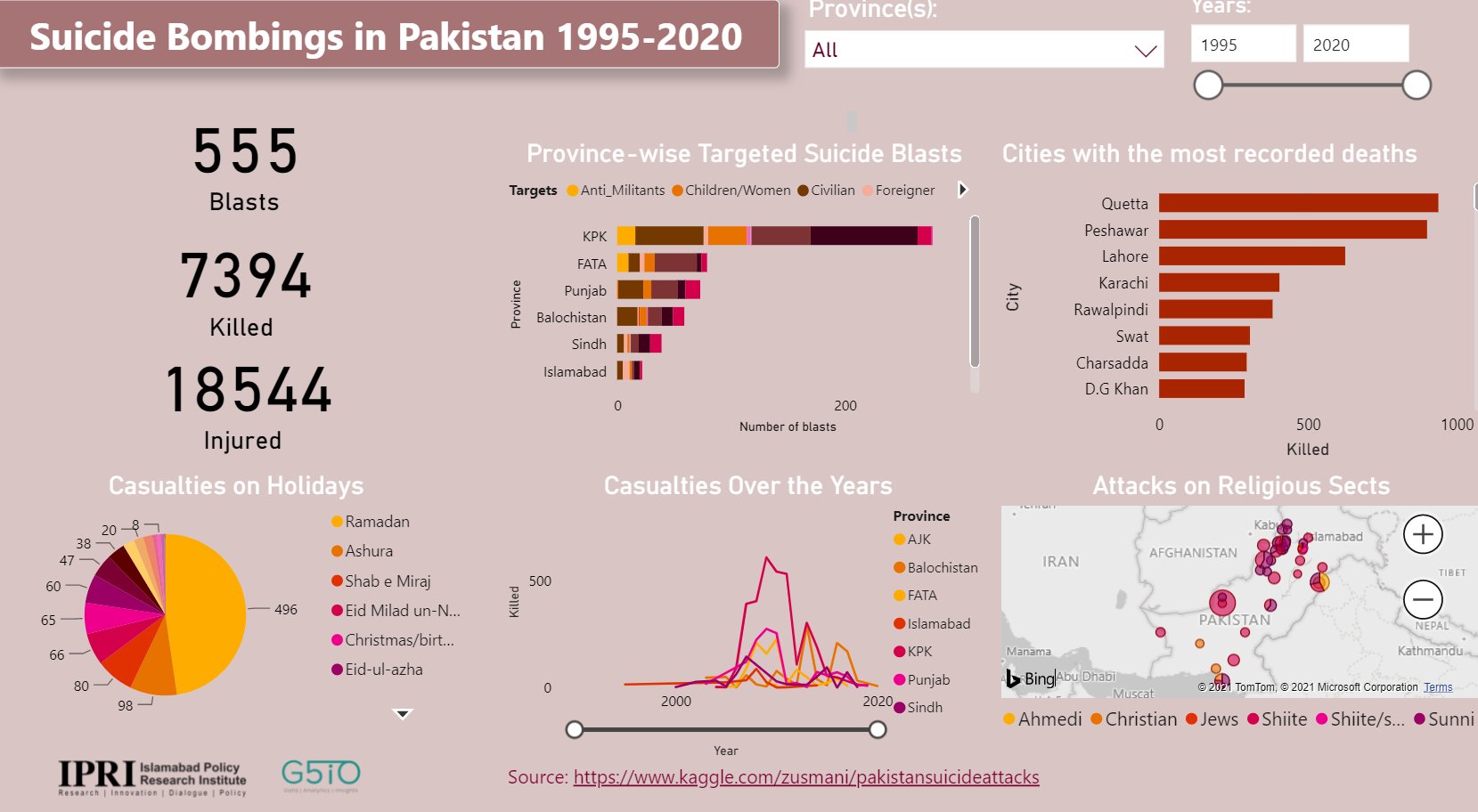 The data shown in the visual above is for all of the attacks took place across Pakistan. In case you want to take a look at the province data separately, you can click on "All" and it will show you the details of provinces.
It doesn't only show the numbers but it has been divided into further categories such as Ramadan, Ashura, and Eid, etc. The categories further expand when you can see the data of specific years and analyze that which year had the highest number of blasts.
Liked it? Check these too.
Moving on to the next category, you can also check the attacks on different sects of Pakistan. It's likely that you're reading this on a mobile device which makes it evident that most of the users are accessing the digital information through their mobile devices.
So this dashboard has been designed to fit into any screen size and resolution. 
Another notable factor of this dashboard is that it keeps showing you the sources of the information as well. So in case you want to go and read the full story yourself, you can take a look at that.
The initiative is the first of its kind as we haven't witnessed such research-based initiatives by the institutions of Pakistan in the past. So take a look at the dashboard and let us know what do you think about it. You can also send your suggestions in the comment below or at our Twitter @TrendsPaak.
Check this too: US Responds To 'Absolutely Not' By Adding Pakistan To Child Soldier Recruiters List
Facebook Comments
comments